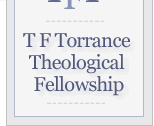 New! Audio and Video Recordings of T.F. Torrance Theological Fellowship Annual Meetings.
http://tftfellowship.tumblr.com

Annual T. F. Torrance Theological Fellowship
AAR Program Announcement
Date: Friday, November 18, 2016
Time: 1pm to 4pm
Location: San Antonio, TX
Room: Alamo Ballroom, Salon D at the Marriott Riverwalk

See AAR/SBL program session number P18-207.
---
Guest Lecturer
We are pleased to announce that our guest speaker for our annual lecture series will be Prof. Alister McGrath. He will deliver a paper titled: "A Manifesto for Intellectual Engagement: Reflections on Thomas F. Torrance's Theological Science (1969)."

Prof. McGrath is Andreas Idreos Professor of Science and Religion at Oxford University. He was previously Professor of Theology, Ministry and Education at King's College London (2008-14), and Professor of Historical Theology at Oxford University (1999-2008). He holds three earned doctorates from Oxford University in molecular biophysics, systematic theology, and intellectual history. He delivered the Bampton Lectures at Oxford in 1990, the Gifford Lectures at Aberdeen in 2009, and the Hulsean Lectures at Cambridge in 2009-10. He is the author of the international bestseller The Dawkins Delusion?, and of many other books, including the well-received textbook Christian Theology: An Introduction, the sixth edition of which will be launched at AAR this year.
Lecture Description
"This lecture explores T.F. Torrance's legacy to Christian theology, highlighting his remarkable and productive vision of theology as possessing the motivation and providing an intellectual capacity for serious intellectual engagement beyond the domain of theology itself. After reflecting on Torrance's significance as a whole, I will focus on his Theological Science (1969), which I read closely and intensely at three points in my life: in 1979-80, while I was a research student at Cambridge University; in 1997-8, as I researched my intellectual biography of Torrance; and in 2016, in preparing for this lecture. I shall reflect both on the theological significance of this work, as well as the different outcomes of my close readings on these three occasions, separated by nearly 40 years. I will also offer my personal reflections on why Torrance remains a significant theological voice, and try to explain what I found - and find - of value in him."
Respondent
We have invited Dr. Greg S. Cootsona, Ph.D. Berkeley Graduate Theological Union, to offer a short response paper to Prof. McGrath's paper. Dr Cootsona is Lecturer in Religious Studies and Humanities at California State University at Chico. He also directs Science and Theology for Emerging Adult Ministries (or STEAM), funded by the John Templeton Foundation and housed at Fuller Theological Seminary. His books include Creation and Last Things: At the Intersection of Theology and Science (Geneva, 2002) and C. S. Lewis and the Crisis of a Christian (Westminster John Knox, 2014). He served for 18 years as Associate Pastor for Adult Discipleship at Bidwell Presbyterian Church in Chico and Fifth Avenue Presbyterian in New York City.
Q & A
After a time of exchange between Prof. McGrath and Dr. Cootsona, we will have a time for Q & A from the audience.
All are welcome.
Go to the AAR website for the program listing.
Just published:
Trinity and Transformation: J.B. Torrance's Vision of Worship, Vision and Society.
Edited by our Participatio Editor, Todd Speidell.

With essays by:

Alan J. Torrance
Jeremy Begbie
Murray Rae
Alasdair Heron
Michael Jinkins
Kerry Dearborn
Tim Dearborn
Graham Redding
R. Scott Rodin
Alexandra Radcliff
C. Baxter Kruger
Robert C. Doyle
Andrew B. Torrance
Roger Newell
Jeff McSwain
Douglas A. Campbell
Jeannine Michele Graham
Gary W. Deddo
Stephen May

Available at: Wipf & Stock | Amazon
T&T Clark are reprinting the best of their back catalogue and publishing them in a Cornerstones series, with critical introductions added to each. Paul Molnar is doing the intro to T.F. Torrance's Christian Doctrine of God and Myk Habets is doing the intro to his The Trinitarian Faith. Go to T&T Clark
---
TF Torrance Journal: Participatio: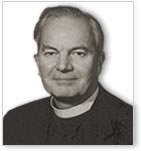 MISSION
A distinctively Christian research organization devoted to the exploration, development, and dissemination of the theology of Thomas F. Torrance and other theologians contributing to this endeavor. Continued...