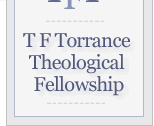 ---
President's Letter
from Thomas A. Noble, March, 2017
Read the President's annual letter...
(Letter archive; June retreat)
---
Participatio 2016 now available:
VOLUME 6 (2016): "T. F. Torrance and Ecclesiology"
Download Participatio: Volume 6. All issues... Read more in News...
---
Annual Meeting, 2017
We are pleased to announce that the T. F. Torrance Theological Fellowship Annual Lecture in 2017 will be given by Jason Radcliff, on "The Patristic Foundations of the Reformed-Orthodox Ecumenical Dialogue" (Friday, Nov 17, 2017, in Boston). Annual meeting 2017...
Read more in News...
---
Just published:
Geordie W. Ziegler (author), Trinitarian Grace and Participation: An Entry into the Theology of T. F. Torrance, Emerging Scholars Series, Foreword by John Webster (2017).
Available at: Fortress Press | Amazon
Read more in News...
---
New recordings!
Audio and Video Recordings of Annual Meetings are now available, including the 2016 Annual lecture by Alister McGrath, "A Manifesto for Intellectual Engagement: Reflections on Thomas F. Torrance's Theological Science (1969)."
Read more in News...
---
Just published:
Todd Speidell (author), Fully Human in Christ: The Incarnation as the End of Ethics (2016)
Todd Speidell (editor), Trinity and Transformation (2016)
Matthew Baker & Todd Speidell (co-editors), T. F. Torrance & Eastern Orthodoxy: Theology in Reconciliation (2015)
---
T&T Clark Cornerstones series
T&T Clark are reprinting the best of their back catalogue.
Read more in News...
---
TF Torrance Journal: Participatio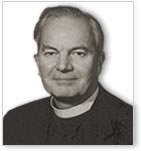 MISSION
A distinctively Christian research organization devoted to the exploration, development, and dissemination of the theology of Thomas F. Torrance and other theologians contributing to this endeavor. Continued...