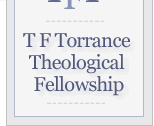 Annual Meeting, 2017
We are pleased to announce that the T. F. Torrance Theological Fellowship Annual Lecture in 2017 will be given by Jason Radcliff, on "The Patristic Foundations of the Reformed-Orthodox Ecumenical Dialogue" (Friday, Nov 16, 2017, in Boston).
Read more in News...
---
New recordings!
Audio and Video Recordings of Annual Meetings are now available, including the 2016 Annual lecture by Alister McGrath, "A Manifesto for Intellectual Engagement: Reflections on Thomas F. Torrance's Theological Science (1969)."
Read more in News...
---
Just published:
Trinity and Transformation: J.B. Torrance's Vision of Worship, Vision and Society. Edited by our Participatio Editor, Todd Speidell.
Read more in News...
---
T&T Clark Cornerstones series
T&T Clark are reprinting the best of their back catalogue.
Read more in News...
---
TF Torrance Journal: Participatio: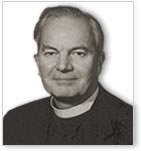 MISSION
A distinctively Christian research organization devoted to the exploration, development, and dissemination of the theology of Thomas F. Torrance and other theologians contributing to this endeavor. Continued...