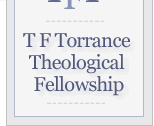 Member Directory and Biographies
---
---
A - B
---
C - D
---
Gary Deddo
As associate editor for academic books at InterVarsity Press, Gary spends most of his time on academic proposals and manuscripts having to do with theology, philosophy and ethics. He also has a vital interest in subjects such as ministry, integration of faith, learning and vocation, evangelism, pastoral counseling, and apologetics--topics of concern for a more general readership. Gary's passion is to see the best of Christian academic studies, especially theological studies, made accessible to nonexperts.
For twenty years Gary served as a campus staff member with InterVarsity Christian Fellowship (IVCF), working with undergraduates in Southern California and with graduate students in Princeton, New Jersey.
He completed his undergraduate work in biblical studies at Westmont College. Having received his M.Div. from Fuller Theological Seminary, he was ordained in the PCUSA. Gary later received his Ph.D. in systematic theology from the University of Aberdeen, Scotland. He has taught college and seminary courses in theology, and he has contributed articles to various books and academic journals. He is the author of Karl Barth's Theology of Relations: Trinitarian, Christological and Human (Peter Lang) and coauthor (with Cathy, his wife) of George MacDonald: A Devotional Guide to his Writings (St. Andrews Press). www.trinitystudycenter.com
Back to Top
---
E - F
---
G - H
---
I - J
---
K - L
---
M - N
---
John Emory McKenna
The Reverend John Emory McKenna, Ph.D., is Doctrinal Advisor to the Worldwide Church of God, Glendora, California, Professor, Vice-President at the World Mission University in Los Angeles, and Adjunct Professor with Haggard Graduate School of Theology. He has published The Setting in Life of 'The Arbiter' by John Philoponus (Wipf & Stock: 1999) and numerous articles on the Alexandrian Theologian and Scientist with www.quodlibet.net and with Watani International, as well as with the Worldwide Church of God and the World Mission University. His works have been collected and published in Korean. He has also published, with his wife, Nancy McKenna, The Burning Green, a collection of their poetry. He is a student of the Right Reverend Dr. Thomas F. Torrance of Edinburgh, Scotland.
Degrees: Bachelor of Arts in Physical Chemistry: Princeton University; Master of Divinity: Fuller Theological Seminary; Doctor of Philosophy in Historical Theology: Fuller Theological Seminary. The Concept of Nature in the Thought of John Philoponus
Back to Top
---
O - P
---
Don J. Payne
Dr. Don J. Payne serves as Associate Dean and Assistant Professor of Theology and Ministry at Denver Seminary. He provides overall leadership for Denver Seminary's mentoring program and teaches in the areas of systematic theology and pastoral ministry.
Don holds a Ph.D. in systematic theology from the University of Manchester, England, an M.Div. from Denver Seminary, and a B.A. from Tennessee Temple University. Prior to coming to Denver Seminary, he served in pastoral ministry for eight years.
Back to Top
---
Q - R
---
S - T
---
Joel Scandrett
Joel Scandrett (Ph.D., Drew University) is an associate editor of academic and reference books at InterVarsity Press, where his primary responsibility is to develop reference works in theology and church history. Prior to IVP, he worked closely with Thomas Oden for nine years in the development and administration of the Ancient Christian Commentary on Scripture (IVP).
Joel has considerable experience in ministry and teaching. He is a lover of all things theological, but takes special interest in the development of Christian theology throughout its history, and the implications of that development for the Church in today's world. He holds a doctorate in historical and systematic theology from Drew University, where he wrote his dissertation on Torrance: Suffering Servant, Wounded Word, Troubled Trinity: The Passion of God in the Theology of T. F. Torrance. He hopes to have it published in the near future.
In addition to his passion for theology, Joel is a candidate for the Anglican priesthood, an ardent fan of J.R.R. Tolkien, and a sucker for a good cup of coffee. When not editing books, he serves his local church as a teacher, leader and Eucharistic minister. More than anything else, he loves being with his wife and two daughters.
Back to Top
---
Dr. Victor A. Shepherd
Education: B.A., University of Toronto, 1965; M.A., University of Toronto, 1969; B.D., Emmanuel College, University of Toronto, 1970; postgraduate studies in New Testament, University of Aberdeen, 1973-1974; Th.D., Emmanuel College, University of Toronto, 1978; S.T.D., (honoris causa), Roberts Wesleyan College, 1995.
Location: Professor Systematic and Historical Theology, Tyndale Seminary, Toronto.Adjunct Professor, Trinity and Wycliffe Colleges, University of Toronto. Professor Ordinarius, University of Oxford (U.K.)
Interests: Systematic Theology, Reformation Studies, Theology of Karl Barth, Theology of Thomas F. Torrance, Historical Theology, Puritanism, John Wesley, Philosophy, the relation of Science to Theology (and specifically to the Christian doctrine of creation), Theological Anthropology and its exemplification in cultural phenomena, Jewish-Christian Relations.
An expert in the History of Christian Anti-Semitism, he has addressed numerous synagogues, churches, schools and the Ottawa Symposium for Holocaust Survivors and Their Children.
A minister of Word, Sacraments and Pastoral Care within the Presbyterian Church in Canada, he has served pastorates in New Brunswick and Ontario, and is currently the incumbent at Emmanuel Presbyterian Church, Schomberg, Ontario (Canada). www.victorshepherd.on.ca
Back to Top
---
Todd Speidell
Todd Speidell is the Editor of Participatio: The Journal of the Thomas F. Torrance Theological Fellowship. He has held various teaching, chaplaincy, and administrative posts (American Baptist Seminary of the West, Fuller Theological Seminary, Knoxville College, UCLA, and Webb School of Knoxville), and he is an ordained minister. Research interests focus on the relationship of theology to ministry, culture, society, and psychology. He is an editorial advisor for Wipf and Stock, which publishes The Torrance Collection.
He is the author of Confessions of a Lapsed Skeptic: Acknowledging the Mystery and Manner of God, From Conduct to Character: A Primer in Ethical Theory, and On Hearing the Truth: An Epistemology of the Ear in a Postmodern World. He is the editor of On Being a Person: A Multidisciplinary Approach Personality Theories and two Festschriften for Ray Anderson: Incarnational Ministry: The Presence of Christ in Church, Society, and Family (with Christian Kettler) and On Being Christian . . . and Human. He also served as Guest Editor on a special issue, "The Work of Ray S. Anderson," for Edification: Journal of the Society for Christian Psychology.
His B.A. degree in psychology is from Gordon College and M.Div. & Ph.D. degrees are from Fuller Theological Seminary. His post-doctoral study with James Torrance at New College Edinburgh was published as two essays on theological social ethics in Scottish Journal of Theology and one essay on Woody Allen's implicit theology in Christian Scholar's Review.
Back to Top
---
U - V
---
W - X
---
Y - Z
---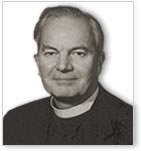 MISSION
A distinctively Christian research organization devoted to the exploration, development, and dissemination of the theology of Thomas F. Torrance and other theologians contributing to this endeavor. Continued...