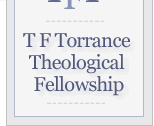 Works by James B. Torrance
---
Books
Worship, Community and the Triune God of Grace, James B. TorranceDowners Grove, Illinois, InterVarsity Press, 1996
The BB Warfield Lectures delivered at Princeton Theological Seminary, on The Triune God of Love or Contract-God?: The Unconditional Freeness of Grace, James B. Torrance Downers Grove, Illinois, InterVarsity Press, (in preparation)
Books Co-authored
"The nature of the problem", in Where Science and Faith Meet with Donald M. MacKay, Malcolm Jeeves, Robert L.F. Boyd and Oliver R. Barclay, London, InterVarsity Press, 1963, c1953, 7-13
John Duns Scotus in a Nutshell, James B. Torrance with Roland Walls, Edinburgh, Handsel Press, 1992, booklet.
Books Chapters
"The Priesthood of Jesus", Essays In Christology for Karl Barth, ed. T.H.L. Parker, London, Lutterworth Press, 1956, 153-173
"The Vicarious Humanity and the Priesthood of Christ in the Theology of John Calvin", in Calvinus Ecclesiae Doctor, ed. W.Neuser. Kampen: J.H.Kok, 1978, 69-84
"The Place of Jesus Christ in Worship", Theological Foundations for Ministry: Selected Readings for a Theology of Church in Ministry, ed. R.S. Anderson, Grand Rapids, Michigan, Eerdmans, 1979, 348-369
"The Vicarious Humanity of Christ", The Incarnation ed. T.F. Torrance, Edinburgh, Handel Press, 1981, 127-147
"Calvinism and Puritanism in England and Scotland – Some Basic Concepts in the Development of Federal Theology", in Calvinus Reformator: His Contribution to Theology, Church and Society, Potchefstrom University for Christian Higher Education, 1982, 264-286.
"Strengths and Weaknesses of Westminster Theology", The Westminster Confession in the Church Today, ed. A.I.C. Heron, Edinburgh, St.Andrews Press, 1982, 40-53
"The Ministry of Reconciliation Today: The Realism of Grace", Incarnational Ministry: The Presence of Christ in Church, Society, and Family, eds. C.D. Kettle, & T.H. Speidell, Colorado Springs, Helmers & Howard, 1990,130-139
"The Doctrine of the Trinity in our Contemporary Situation" in The Forgotten Trinity: Volume 3, A Selection of Papers presented to the BCC Study Commission on Trinitarian Doctrine Today, ed. Alasdair I.C. Heron, London, UK,BBC/CCBI, 1991, 3-17
"Contemplating the Trinitarian Mystery of Christ" in Alive to God: Studies in Spirituality presented to James Houston, ed. J.I. Packer and Loren Wilkinson, Downers Grove, Illinois, InterVarsity Press/ Regent College, 1992,140-151
"The Concept of Federal Theology – Was Calvin a Federal Theologian?" in Calvinus Sacrae Scripturae Professor (Calvin as Confessor of Holy Scripture), ed. W.H. Neuser, Grand Rapids, Michigan, Eerdmans, 1994, 15-40
"Introduction" to The Nature of the Atonement, John McLeod Campbell, Edinburgh, Handsel Press, 1996 1-16
"Christ in Our Place: The Joy of Worship" and "Prayer and the Priesthood of Christ" in A Passion for Christ: The Vision that Ignites Ministry, eds. Gerrit Dawson and Jock Stein, Edinburgh, The Handsel Press, 1999
"The Covenant Concept in Scottish Theology and Politics" in The Covenant Connection, eds. Daniel J. Elazar and John Kincaid, Lanham, MD, Lexington Books, 2000, 143-162
Books Translated
Early Christian Worship, Oscar A. Cullman, translated by Todd Stewart and James B. Torrance, London, SCM Press, 1962
Journal Articles
"Interpretation and Understanding in Schleiermacher's Theology: Some Critical Questions", Scottish Journal of Theology, 21(1968), 268-282
"Covenant or Contract?: A Study of the Theological Background of Worship in Seventeenth-Century Scotland", Scottish Journal of Theology, 23, (1970), 51-76
"The Contribution of McLeod Campbell to Scottish Theology", Scottish Journal of Theology, 26, (1973), 295-311
"The Unconditional Freeness of Grace", Theological Renewal, No 9, (1978), 7-14
"The Covenant Concept in Scottish Theology & Politics and its Legacy", Scottish Journal of Theology, 34,(1981), 225-243
"The Incarnation and Limited Atonement", Evangelical Quarterly, 55, (1983), 83-94
"Interpreting the Word by the Light of Christ or the Light of Nature? Calvin, Calvinism, and Barth", in Calviniana: Ideas and Influence of Jean Calvin, ed. R.V. Schnucker, Missouri, (16th-Century Essays and Studies), vol.10 (1988), 255-267
"Worship and the Gospel of Grace", 10-13
(publication details cannot be sourced at this time).
Hymn
"I Know Not How to Pray" in A Passion For Christ; The Vision that Ignites Ministry-Thomas F. Torrance, James B. Torrance and David W. Torrance, eds. Gerrit Dawson and Jock Stein, Edinburgh, The Handsel Press, 1999, 53-54
Books series General Editor
Foreword with the Rev. Dr. Michael Jinkins for The Devotional Library Series, Edinburgh, Saint Andrews Press, for the following titles:
Thomas Irskine, Trevor A. Hart 1993
John McLeod Campbell, Michael Jinkins, 1993
John Knox, Henry Sefton, 1993
Edward Irving: The Trinitarian Face of God, Graham McFarlane, 1996
John and Donald Baillie, David Fergusson, 1996
George McDonald, Gary and Cathy Deddo, 1996
Recorded Lecture Series
(Audio Cassette Tapes or CD's)
Delivered at Regent College, Vancouver, British Columbia, CANADA. These are available for purchase online.
Barth's Political Philosophy (1 Tape)
Experiencing the Trinity, with James Houston (15 Tapes)
Forgotten Trinity (1Tape)
Gender, Sex and The Trinity (1 Tape)
Grace for Mission of the Church (1 Tape)
Grace, Law and Atonement (10 Tapes)
Prayer and the Trinitarian Faith in the Life of the Church, with James Houston (15 Tapes)
Spirit in the Church (5 Tapes)
The Trinity, the Human Person and Community with James Houston (10 Tapes)
Worship and the Gospel (14 Tapes)
Worship, Community and the Triune God of Grace (10 Tapes)
Unpublished Lectures/ Lecture Notes & Diagrams
These were made available to Doctor of Ministry students participating in Professor Torrance's seminars at Fuller Theological Seminary *, Pasadena, CA, USA
Appendix: Grace and Law in Paul and Rabbinic Judaism/Law and Gospel in Calvinist Tradition
Commission on the Trinity – Why this Commission?
Infant Baptism: Some Theological Reflections
On the Admission of Children to the Lord's Table
Reconciliation, Sectarianism and Civil Religion in South Africa and Northern Ireland
Towards a Theology of Response
Two Views of Worship- In Scotland Today
Union with God through Union with Christ: Notes on Christian Spirituality
Worship, Baptism, Eucharist
Worship in the Reformed Church: The Purpose and Principles of Public Worship
* A selection of these readings may be available for purchase through the Doctor of Ministry Office @ Fuller Theological Seminary, Pasadena, CA, 91182., USA
Festschrift
(Essays Honoring Professor James B. Torrance)
Christ in Our Place: The Humanity of God in Christ for the Reconciliation of the World-Essays presented to Professor James Torrance, (Princeton Theological Monograph Series; 25) eds. Trevor A. Hart & Daniel P. Thimell, Exeter, UK, Paternoster Press/Pickwick Publications, 1989
Compiled by James Chaousis, Adelaide, South Australia 2004
Additions and corrections to this listing can be forwarded to jchaousis@hotmail.com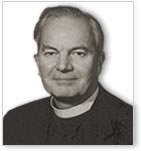 MISSION
A distinctively Christian research organization devoted to the exploration, development, and dissemination of the theology of Thomas F. Torrance and other theologians contributing to this endeavor. Continued...