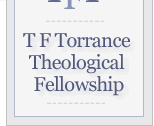 Resources on TF Torrance
---
Theology in Scotland Journal
Special Issue on T. F. Torrance's lectures
The journal Theology in Scotland has just published a special issue devoted to papers given at two recent day conferences marking the publication of a two-volume edition of Prof T. F. Torrance's dogmatics lectures, The Incarnation: The Person and Life of Christ and Atonement: The Person and Work of Christ (Paternoster Press and InterVarsity Press, USA).
The issue's contents are a mix of academic papers on aspects of Torrance's work and personal reminiscences by several of his former students. Also featured is a fascinating exchange of letters between T. F. Torrance and the distinguished American philosopher Brand Blanshard on the reception of the theologies of Karl Barth and Emil Brunner.
Full details of the contents are available on the Theology in Scotland webpages.
The special issue is priced at USD 20.00 (= GBP12.50) including p&p, and is available from the University of St Andrews online shop or by sending a check payable to 'University of St Andrews' to Production Manager, Theology in Scotland, St Mary's College, St Andrews, Fife KY16 9JU, Scotland.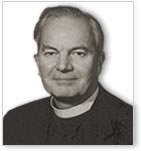 MISSION
A distinctively Christian research organization devoted to the exploration, development, and dissemination of the theology of Thomas F. Torrance and other theologians contributing to this endeavor. Continued...