Studies Bibliography 
If you're picking up from where the previous tutorial left off, you are now on a page in the Studies bibliography for a chapter in Trinity and Transformation. If you're starting fresh, click this link, which is the McGrath# for the chapter: #2016-GWD-1. 
---
1. Survey the bibliographic record layout:
The left side-bar contains basic data about this item.
The Main Content area offers descriptive fields and comments.
The right side-bar links take you elsewhere.
---
2. Survey the Left side-bar:
Do you see the McGrath#? Every record is assigned a Publication ID# called its "McGrath number." 
What is the Reference Type for this record?
Find the Bibliographies field. This record is tagged as both a Studies and a Member record, and so is listed in both of those bibliographies.
The Genre Type field indicates it is a reprint or revision.
---
3. Survey the Main Content area:
Footnote and bibliographic citations may be copied and pasted from this record.
The Publication Life Cycle/Notes field explains where it was originally published.
---
4. Survey the right side-bar:
If logged in (members only), an email link appears in the right sidebar to submit feedback, corrections, provide additional info or ask a question, etc. These comments are submitted to the webmasters who will edit the page accordingly.
Try the links in the right margin for Amazon, LibraryThing, and WorldCat; then use the back button in your browser to return to this Trinity and Transformation chapter record.

Tip: Which of those links may disclose whether the item is held in a library near you?

Some fields are noted by their McGrath #'s in the right margin. Depending on the record, the following fields may be present (only the fields with entered data actually appear):

Contained By
Contains
Related Studies
Related Sources
Original Publication
Click on the # under Contained By to go to the record for the Trinity and Transformation book that contains this particular chapter.
---
5. On the Trinity and Transformation book page, look under Contains to see other chapters in the book.
Click on the 2016-JBT-1a link under "Contains" and see where it goes. This will be the starting point for the next page of this tutorial.
---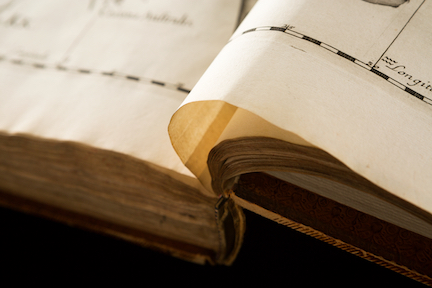 ---
Tip: Look for these frequently-used links to appear near the top of pages about the bibliographies. A subset of these links appear in the top left side-bar of any individual bibliographic record. The book image to the right is the icon for bibliography pages (click it for a source credit).