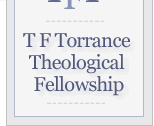 | Journal: Participatio | Submissions | Call for Papers |
---
Participatio:
Submission Guidelines
---
Todd Speidell, Editor
Todd_Speidell@tftorrance.org
Researchers interested in engaging the theology of T. F. Torrance may submit manuscripts in accordance with the policies specified below. Contributions from diverse disciplines and perspectives are encouraged to explore the wide-ranging significance of Torrance's legacy. Occasional issues include miscellaneous paper presentations and responses from the annual conference, book reviews, etc.
POLICIES FOR MANUSCRIPT SUBMISSION:
Electronic submission of articles (using a Microsoft Word attachment) should be sent to the Editor: Todd_Speidell@tftorrance.org (please do not submit a manuscript that has been previously published or is being considered for publication by another journal).
Please use the Microsoft Word for PCs template on this website to conform to the following settings:

Use Verdana 11 font, 1.5 spacing (including between paragraphs), and American spelling and placement of punctuation.
Include a title page:

title of the article;
your name and highest degree;
institutional affiliation and position;
electronic mail address.

Include headers with your name and an abbreviated title, and centered page numbers as footers.
Include an abstract of 100-200 words and a total approximate range of 5,000-10,000 words.
Use footnotes rather than endnotes.

All submitted manuscripts will be acknowledged promptly and processed as quickly as possible.
Template link - Microsoft Word for PCs.
---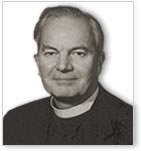 MISSION
A distinctively Christian research organization devoted to the exploration, development, and dissemination of the theology of Thomas F. Torrance and other theologians contributing to this endeavor. Continued...