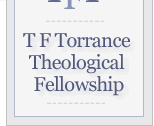 An Introductory Reader's Guide to the Published Works of T. F. Torrance
------------
| TOC | Intro | 1. Life | 2. Center | 3. Father, Creator |
| 4. Holy Spirit | 5. Church | 6. Trinity | 7. Method etc. |
------------
3b. The Almighty Creator
The Trinitarian Faith (#1988-489)
Chapter 3: The Almighty Creator (#1988-489d)
Christian Doctrine of God (#1996-595)
Chapter 8: The Sovereign Creator (#1996-595i)
Chapter 9: The Unchangeableness of God (#1996-595j)
These chapters contain important discussions of the almightiness of God, the impassibility of God, and the character of God's providence.
Colyer, How To Read T. F. Torrance (#2001-EC-1)
Chapter 5: Sovereign Creator, Contingent Creation
Molnar, Thomas F. Torrance: Theologian of the Trinity (#2009-PDM-1)
Chapter 3: God the Father Almighty, Maker of Heaven and Earth
NEXT: 3c. The contingent creation
Reader's Guide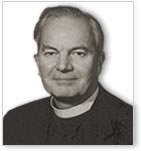 MISSION
A distinctively Christian research organization devoted to the exploration, development, and dissemination of the theology of Thomas F. Torrance and other theologians contributing to this endeavor. Continued...