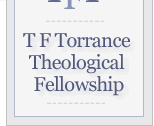 An Introductory Reader's Guide to the Published Works of T. F. Torrance
------------
| TOC | Intro | 1. Life | 2. Center | 3. Father, Creator |
| 4. Holy Spirit | 5. Church | 6. Trinity | 7. Method etc. |
------------
3. God the Father, the Almighty Creator/Contingent Creation
I will divide this section into more manageable subsections. There is so much material in Torrance's publications on some of the subjects in this section (natural science and theology for instance) that I can provide only a very introductory bibliographic guide. In relation to other sections, like the one on the human creature, Torrance only wrote a handful of essays, though there are lots of minor discussions embedded within his treatment of other topics.
NEXT: 3a. The love of God the Father
Reader's Guide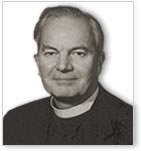 MISSION
A distinctively Christian research organization devoted to the exploration, development, and dissemination of the theology of Thomas F. Torrance and other theologians contributing to this endeavor. Continued...