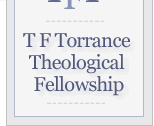 Books by Members
---
by Executive Committee Members
---
Gary Deddo
Karl Barth's Theology of Relations:
Trinitarian, Christological, and Human
Buy
George MacDonald:
A Devotional Guide to his Writings
Buy (with Cathy Deddo)
Elmer Colyer
How to Read T.F. Torrance: Understanding His Trinitarian and Scientific Theology
Buy
The Nature of Doctrine in T. F. Torrance's Theology
Buy
Paul D. Molnar
Divine Freedom and the Doctrine of the Immanent Trinity Buy
Karl Barth and the Theology of the Lord's Supper :
A Systematic Investigation
Buy
Peter Heltzel
The triune Pantokrator: Juergen Moltmann's reinterpretation of omnipotence in light of Gregory of Nyssa's Trinitarian theology Buy
Christian Kettler
The God Who Believes
Faith, Doubt, and the Vicarious Humanity of Christ Buy
The Vicarious Humanity of Christ and the Reality of Salvation Buy
---
by Members
---
Daniel J. Cameron
Gerrit Scott Dawson
An Introduction to Torrance Theology:
Discovering the Incarnate Saviour.


(Contributions by David Torrance, Alan Torrance, Andrew Purves, Elmer Colyer, Gerrit Dawson, Douglas Kelly, Graham Redding, Gary Deddo and C. Baxter Kruger.)
J. Michael Feazell
The Liberation of the Worldwide Church of God Buy
Jeannine Michele Graham
Representation and Substitution in the Atonement Theologies of Dorothee Soelle, John Macquarrie and Karl Barth.
Revisiting the Doctrine of the Divine Attributes:
In Dialogue with Karl Barth, Eberhard Jüngel, and Wolf Krötke
John Emory McKenna
The Setting in Life for The Arbiter of John Philoponus, 6th Century Alexandrian Scientist Buy
Don J. Payne
Robb Redman
Reformulating Reformed Theology: Jesus Christ in the Theology of H.R. Mackintosh Buy
Joel Scandrett
Victor Shepherd
Todd Speidell
Howard Taylor
Human Rights - Its Culture and Moral Confusion Buy-UK
---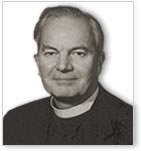 MISSION
A distinctively Christian research organization devoted to the exploration, development, and dissemination of the theology of Thomas F. Torrance and other theologians contributing to this endeavor. Continued...