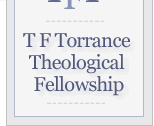 Oops!
---
The page you requested could not be found. You may have used a link that is no longer available or typed in the URL(address) incorrectly. If you have bookmarked this page, please update your bookmarks. We apologize for any inconvenience. The webmaster welcomes any reports of broken links and other questions about the website.

Here are a few things that could help you find what you were looking for:
Look for an obvious spelling error in the URL to correct.
Use the menu above to find what you need.
Click on our Sitemap for a directory of the pages contained in the TF Torrance Theological Fellowship site.
Go to our Home Page to start over.
Reload or refresh the page. Sometimes 404 is just a fluke!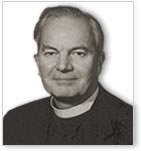 MISSION
A distinctively Christian research organization devoted to the exploration, development, and dissemination of the theology of Thomas F. Torrance and other theologians contributing to this endeavor. Continued...